E-Newsletter - Summer 2017
disparities corner
The Alliance Health Disparities Committee, led by Electra D. Paskett, PhD, periodically reviews inclusion of patients involved in Alliance trials to improve best practices for outreach. In upcoming e-newsletters, the committee will share these so Alliance members can benefit from some of the great activities going on throughout our Group and incorporate those that best fit the populations we serve. In this column, Lucy Gansauer offers this positive experience with patient navigators. - Judith Salmon Kaur, MD, Vice-Chair
By Lucy Gansauer, MSN, RN, OCN, CCRP
Spartanburg Medical Center, SCOR NCORP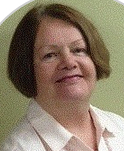 We know that significant racial and ethnic disparities exist in the accrual of participants for clinical trials. Under-enrollment of racial and ethnic minorities reduces the generalizability of research findings and represents a disparity in access to high-quality cancer care. A resource that is available and underutilized at many sites for improving accruals to clinical trial is navigators. Since navigation is a barriers-focused intervention, the navigator's role can naturally extend to address barriers to clinical trial enrollment for minority/underserved populations. Navigators have an established, trusting relationship with patients after months of care coordination, and have an understanding of the barriers to cancer care and overall health care needs for the underserved population.
Navigator at your site can be a key to improving minorities and underserved accruals and for ensuring adherence to the study protocol. Navigators can increase patients and family understanding and awareness of clinical trials, eliminating myths and build trust. Navigators are effective in eliminating patient barriers, such as transportation, and health literacy. Navigators and clinical research coordinators can work together to help patient choose the best treatment option for their care which may include a clinical trial and the navigator can support the patient and family by eliminating treatment barriers. Navigators can be trained to screen patients for clinical trials and referred to the research coordinator for full eligibility review.
Navigators at our site introduce the availability of clinical trials and normalize clinical trial as part of good clinical care. They work side by side with the research coordinators to complete the staging and screening process, and elimination of barriers such as transportation by providing gas cards. This is a valuable resource that may be underutilized at you site.
See https://www.accc-cancer.org/oncology_issues/articles/MJ14/MJ14-NCCCP-Patient-Navigation-Project.pdf for a detailed article on how to utilize navigator at your site to increase accruals.
For other articles in the Summer issue of the Alliance E-News newsletter, see below.