E-Newsletter - February 2018
NEW members join Alliance patient advocate committee
The Alliance Patient Advocate Committee recently welcomed four new members, who together bring more than 20 years of experience to the committee.

Mike Ab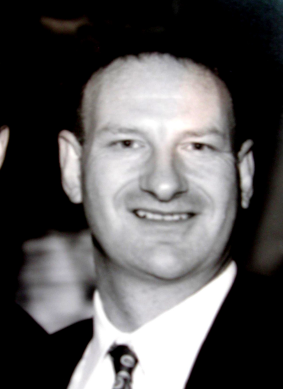 rams, of Warwick, RI, will serve as a Patient Advocate on the Alliance Lymphoma Committee. Mr. Abrams has been involved in many aspects of dealing with cancer as a patient (diagnosed with non-Hodgkin lymphoma in 2009), survivor, support counselor, and advocate for patients, research and clinical trials at the Lymphoma Research Foundation, including Chairman of Massachusetts and North East Chapters. He has been active in legislative advocacy for oral chemotherapy parity and clinical trial legislation, and received the foundation's 2013 Ellen Glesby Cohen Leadership Award. Mr. Abrams is also active in the Rhode Island Department of Health where he worked to develop the Partnership to Reduce Cancer, and involved on the Survivorship and Palliative Care Committees. He has also volunteered with the Rhode Island Lions Cancer in Children's Fund working together with the R.I. Ronald McDonald House and is active with the Warwick Lions.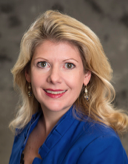 Dena Battle, of Alexandria, VA, will serve as a Patient Advocate on the Alliance Genitourinary (GU) Committee. In 2009, her late husband Chris was diagnosed with metastatic kidney cancer. Following his death in 2013, Mrs. Battle became active as a patient advocate. She later joined with Dr. Hans Hammers, a renowned physician and researcher of renal cell carcinoma, to launch KCCure, a grassroots organization funding translational kidney cancer research, with a collaborative strategy for working with all stakeholders to accelerate research. She serves as its president where a peer-reviewed research grant program consisting of the country's leading RCC specialists has been established, awarding $100,000 in direct funding, and creating a one-of-a-kind Patient Advisory Board to expand the patient voice in research and awareness. In addition to her work with KCCure, she serves on the Advisory Board for the Johns Hopkins Sidney Kimmel Cancer Center and as a member of the Patient and Family Advisory Council.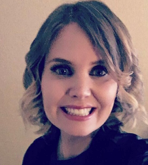 Carmen Gillis, of Hudson, WI, will serve as a Patient Advocate on the Alliance Neuro-Oncology Committee. Ms. Gillis is a four-year brain cancer survivor. She has two different types of brain tumors, but has currently only treated one of them, an anaplastic astrocytoma. She has undergone two brain surgeries, radiation, and is currently finishing chemotherapy. She has also participated in multiple clinical trials. Ms. Gillis is passionate about health and wellness and has treated with multiple functional medicine doctors to heal. It is her desire to be an encouragement to others and instill hope in their cancer journeys.

Eva May, of Cary, NC, will serve as a Patient Advocate for the Alliance Translational Research Program. Ms. May is an entrepreneurial leader with a passion for meaningful participation in the paradigm shift to patient-powered research and personalized healthcare for all. In 2008, she was diagnosed with Stage I breast cancer and subsequently learned she carries the BRCA2 genetic mutation. Since 2014, she has dedicated herself to becoming a patient-powered health and research advocate, applying herself in different areas of precision medicine, digital health and patient-centered research. Ms. May is especially interested in the development and promise of novel approaches to address breast cancer risk assessment, reduction, treatment, and survivorship. Eva currently serves on the Clinical Protocol Committee for Duke Cancer Institute and as a consumer reviewer for PCORI (Patient-Centered Outcome Research Institute), the U.S. Department of Defense (DoD) Breast Cancer Research Program and the Susan G. Komen Career Catalyst Research Grant program.
For other articles in this issue of the Alliance E-News newsletter, see below.