E-Newsletter - December 2022
Message From the Group Statistician

For 2022, the Alliance Statistics and Data Manamgement Center has made remarkable progress through continued resilience, patience, perseverance, and commitment on all fronts: scientific, operational, and infrastructural for both NCTN/NCORP and AFT. Follow the center's progress on this by-the-numbers chart below.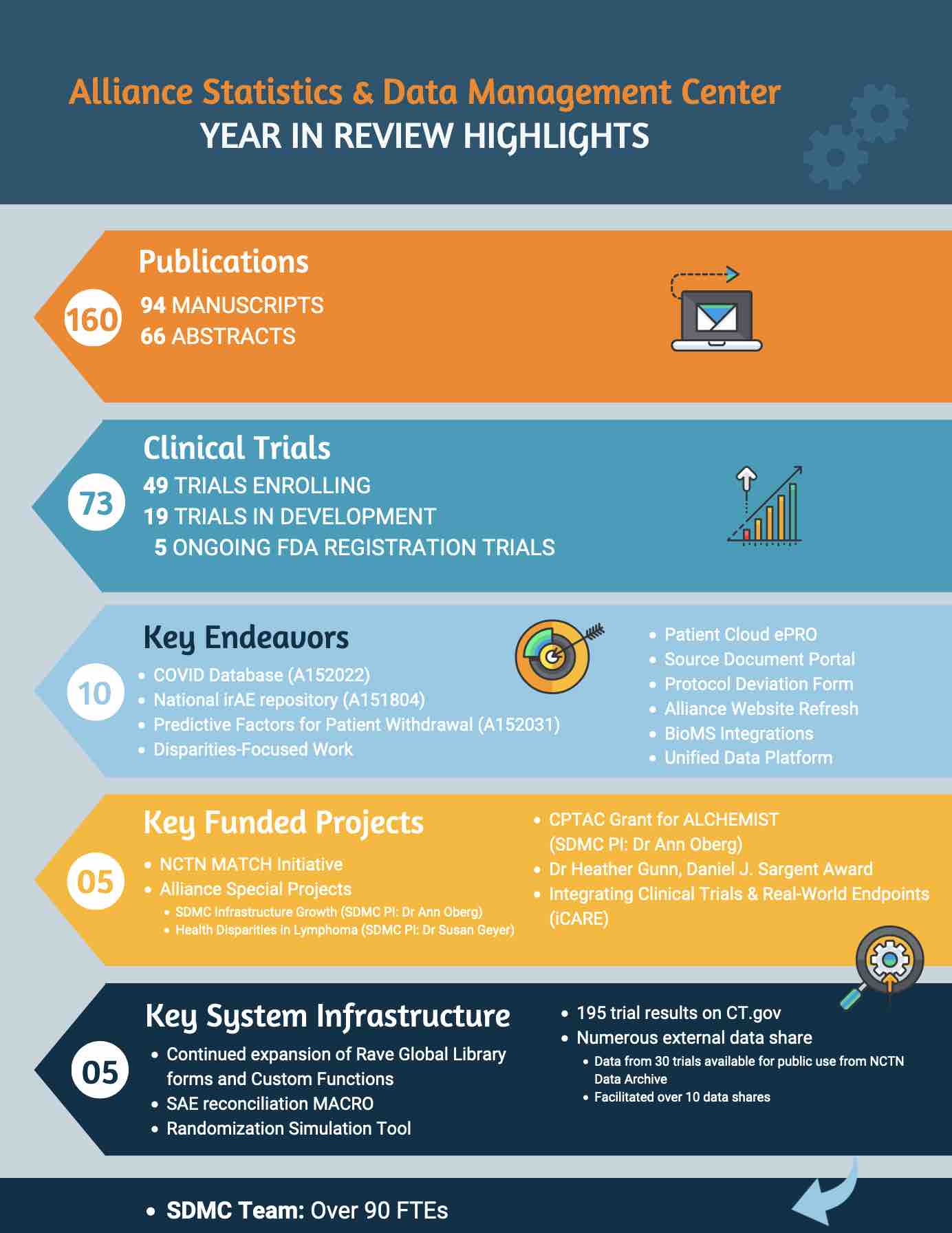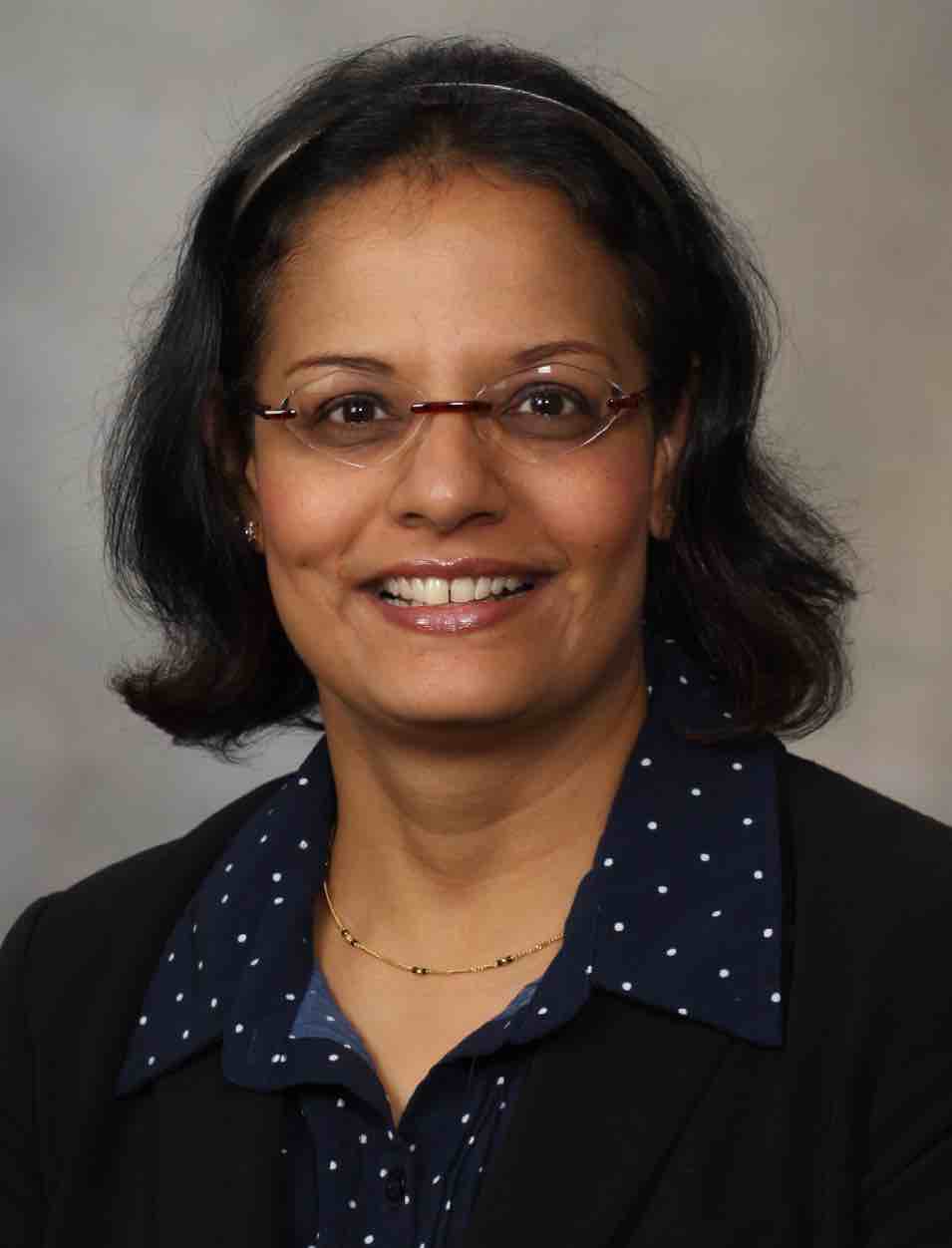 Looking forward, the Alliance SDMC is excited about a continued partnership with the NCI on the MATCH initiatives as well as with the Alliance leadership on the iCARE, PREDICT, and MCED screening initiative, all of which has the potential to bring about innovation in data collection, systems infrastructure, and meaningful scientific progress. The Alliance SDMC remains dedicated and committed to innovation and cutting-edge science and wishes everyone a healthy and peaceful 2023.



Sumithra Mandrekar
Alliance Group Statistician
On behalf of the Alliance SDMC leadership team:
Associate Group Statistician: Ann Oberg
Program Manager: Kristina Laumann
Statistics: Xiaofei Wang
Bioinformatics: Ann Oberg
Data Management: Jenny Darcy
Clinical Trials Systems Support Services: Andrea Jacobsen and Cassie Cherevko
IT: Brad Andersen
Statistical Systems and Integrations: Shauna Hillman and Kristina Laumann
Read other articles in this month's e- newsletter