E-Newsletter - December 2016
Message from the Group CHAIR | Monica M. Bertagnolli, MD
Productive, YEt challenging Year!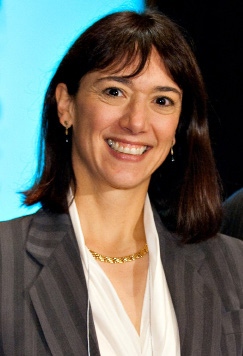 On September 29, the Alliance Executive Committee convened a two-day strategic planning retreat to review our progress and make plans to accomplish both immediate and long-term goals. Sadly, there was one empty seat at the table. Dan Sargent, our talented and much admired Group Statistician, had passed away just one week earlier. The meeting went forward nevertheless, and generated many ideas and great enthusiasm among the participants. As a result of the retreat, we are developing a number of new projects, including exciting cross-disease initiatives in immunotherapy and biomarker development. We made plans for even greater integration of research across the other NCTN Network Operations Groups and the NCI Community Oncology Research Program. In addition, we discussed ways to better serve our members through ideas generated by the Member Services Enhancement Task Force and the Young Investigators Committee. We also discussed Dan's legacy to the Alliance, which includes our outstanding Statistics and Data Management Program that is populated with so many of his trainees. The Statistics and Data Center members have mobilized together
with institutional leaders at the Mayo Clinic and Duke to make sure that Alliance work will continue as Dan would have wanted.
Finally, Dan's major scientific contributions were in the field of innovative clinical trials designs and data sharing, and these activities will be renewed with a new fellowship program in his honor. So many people have offered condolences to us on the loss of our colleague, and along with these have asked what they can do to help ensure the continued success of Alliance. It is both an acknowledgement of Dan's importance to the Alliance and a testament to his dedication to the group that so many want to honor his memory in this way.
For other articles in the December issue of the Alliance E-News newsletter, see below.