E-Newsletter - December 2016
Alliance Names Four Most Notable, Original Manuscripts
The Alliance Publications Committee, in collaboration with the Group Chair's Office, continues a tradition that began in 2012 to highlight and share our Group's notable publications. Each year, abstracts from the most significant Alliance original manuscripts published in print in the preceding 12 months are featured in meeting publications and highlighted at the Fall Group Meeting. The four manuscripts selected for this year were chosen from 63 original Alliance manuscripts published between September 1, 2015 and August 31, 2016, and include: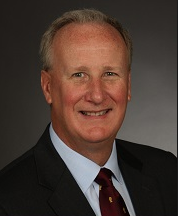 Effect of laparoscopic-assisted resection vs open resection of stage II or III rectal cancer on pathologic outcomes: The ACOSOG Z6051 randomized clinical trial
Fleshman J, Branda M, Sargent DJ, Boller AM, George V, Abbas M, Peters WR Jr, Maun D, Chang G, Herline A, Fichera A, Mutch M, Wexner S, Whiteford M, Marks J, Birnbaum E, Margolin D, Larson D, Marcello P, Posner M, Read T1, Monson J, Wren SM, Pisters PW, Nelson H
JAMA. 2015 Oct 6;314(13):1346-55.
http://www.ncbi.nlm.nih.gov/pubmed/26441179
Noted Author: James Fleshman, MD, Baylor University Medical Center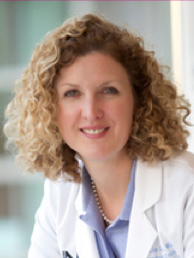 Molecular heterogeneity and response to neoadjuvant human epidermal growth factor receptor 2 targeting in CALGB 40601, a randomized phase III trial of paclitaxel plus trastuzumab with or without lapatinib
Carey LA, Berry DA, Cirrincione CT, Barry WT, Pitcher BN, Harris LN, Ollila DW, Krop IE, Henry NL, Weckstein DJ, Anders CK, Singh B, Hoadley KA, Iglesia M, Cheang MC, Perou CM, Winer EP, Hudis CA
J Clin Oncol. 2016 Feb 20;34(6):542-9.
http://www.ncbi.nlm.nih.gov/pubmed/26527775
Noted Author: Lisa A. Carey, MD, University of North Carolina at Chapel Hill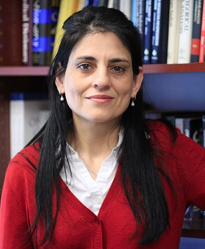 Meta-analysis evaluating the impact of site of metastasis on overall survival in men with castration-resistant prostate cancer
Halabi S, Kelly WK, Ma H, Zhou H, Solomon NC, Fizazi K, Tangen CM, Rosenthal M, Petrylak DP, Hussain M, Vogelzang NJ, Thompson IM, Chi KN, de Bono J, Armstrong AJ, Eisenberger MA, Fandi A, Li S, Araujo JC, Logothetis CJ, Quinn DI, Morris MJ, Higano CS, Tannock IF, Small EJ
J Clin Oncol. 2016 May 10;34(14):1652-9.
http://www.ncbi.nlm.nih.gov/pubmed/26951312
Noted Author: Susan Halabi, PhD, Duke University
Best Manuscript by a Junior Investigator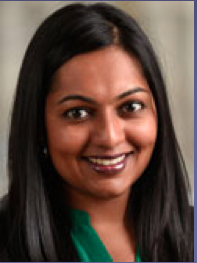 Longitudinal adverse event assessment in oncology clinical trials: The toxicity over time (ToxT) analysis of Allance trials NCCTG N9741 and 979254
Thanarajasingam G, Atherton PJ, Novotny PJ, Loprinzi CL, Sloan JA, Grothey A
Lancet Oncol. 2016 May;17(5):663-70.
http://www.ncbi.nlm.nih.gov/pubmed/27083333
Noted Author: Gita Thanarajasingam, MD, Mayo Clinic-Rochester


Selection Process
Selection of the four most significant manuscripts is based on review by Alliance scientific leadership as well as a separate review panel. Disease and modality committee chairs and the principal investigators of the Translational Research Program (TRP) and Cancer Control Program (CCP) are asked to nominate up to three manuscripts from their committee or program. Each nominated manuscript must satisfy at least one of the following criteria:
Potential to change the standard of care
Potential to change the way clinical trials are designed and/or executed
Potential to change our understanding of cancer biology
At least one nomination must have a junior investigator (one who has completed training within the previous eight years) as first author if such a manuscript has been published and meets the qualifications. In nominating a publication, committee chairs and program directors are asked to explain why the published manuscript merited consideration.
The members of the review panel, who are nominated by the committee chairs and by TRP and CCP principal investigators, evaluate the nominated manuscripts according to the criteria above and provide each manuscript with an individual merit score. Members of the Publications Committee discuss the merit scores and the comments made by the reviewers and make their final determination of the three most significant manuscripts of the year.
List of Alliance Manuscripts
To find a complete list of Alliance manuscripts published in print between September 1, 2015 and August 31, 2016, go to https://pubs.alliancefound.org/publications, type "Book:5" in the search box, and click "Search." To read an abstract for a listed manuscript, click on the PubMed icon to the right of the publication.
For other articles in the December issue of the Alliance E-News newsletter, see below.