E-Newsletter - December 2017
The Alliance for Clinical Trials in Oncology convened its 2017 Fall Group Meeting in Chicago November 2-4. Scientists, clinical research professionals, patient advocates and others interested in the latest developments in cancer research attended the four-day meeting at the Loews Chicago O'Hare Hotel. Meeting attendees selected from nearly 100 disease, modality, administrative and special sessions led by distinguished oncology researchers and clinical trial specialists from across the country. Again, the Alliance showcased novel and innovative cancer control, prevention, and treatment trials conducted by investigators as part of the NCI National Clinical Trials Network (NCTN) and Community Oncology Research Program (NCORP) - a multidisciplinary academic and community research network.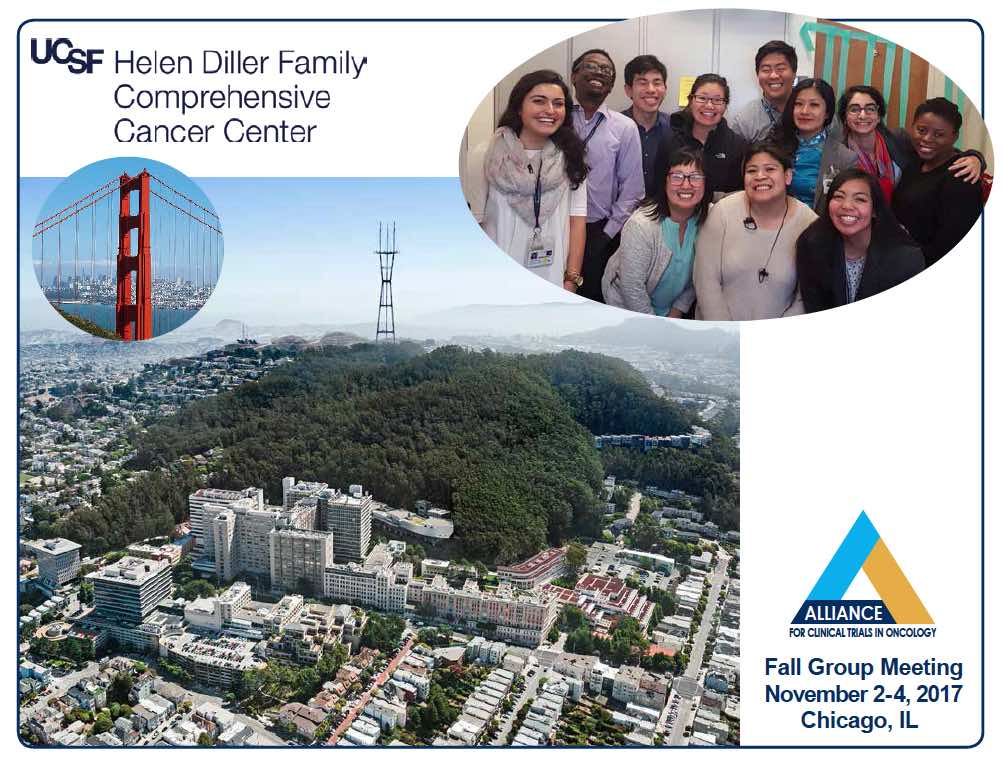 Congratulations, again to University of California San Francisco Helen Diller Family Comprehensive Cancer Center (C. Babis Andreadis, MD, MSCE, Principal Investigator) for receiving the design honor in the third semiannual Alliance Meeting Book Cover Design Drawing.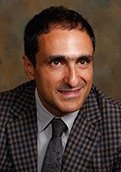 UCSF opened its Cancer Research Institute in 1948 in an effort to bring together clinical and basic research interests in the field. Following decades of seminal contributions to cancer research and treatment, it became an NCI-designated Comprehensive Cancer Center in 1999. The HDFCCC has been a longstanding Alliance (CALGB) member and currently spans five campuses in San Francisco with nine research affiliates in Northern California. HDFCCC investigators have served on and chaired several committees in the Alliance over the years, including Genitourinary, Gastrointestinal, Transplant, and Experimental Therapeutics and Rare Tumor. Highlighted on the cover is the Parnassus Campus which houses inpatient and outpatient research programs in hematopoietic malignancies, developmental therapeutics and cancer immunotherapy. In the cover photo are clinical research staff: First row (L to R): Lila Modarresi, Jeremy Burbanks-Ivey, Joey Chiang, Cynthia Yee, Andrew Chon, Lillian Diep, Charlie Aoun and Eseosa Igbinedion. Second row (L to R): Nancy Kang, Danielle Kilayko and Katrina Sadan.
MEETING HIGHLIGHTS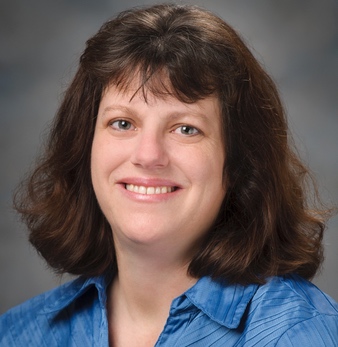 Patricia A. Parker, PhD, presented the 17th Annual Jimmie Holland Lecture entitled "Communication Skills Training for Oncology Clinicians: Development, Implementation and Impact." Dr. Parker is an Associate Member in the Department of Psychiatry and Behavioral Sciences and Director of the Communication Skills Training and Research Program at Memorial Sloan Kettering Cancer Center. Her research primarily focuses on healthcare provider-patient communication and decision making and quality of life among different cancer patient populations. She has conducted several studies examining aspects of physician-patient communication, including how patients are told news of their diagnosis and the impact of the physician-patient encounter on patients' psychosocial adjustment. Trained as a clinical psychologist, Dr. Parker has more than 50 peer-reviewed publications that focus on aspects of communication and quality of life in cancer patients and survivors.

**********




Alliance Group Chair Monica M. Bertagnolli, MD, led an engaging plenary session that featured renown scientists from the fields of imaging, lung cancer and rare tumor research. Michael V. Knopp, MD, PhD, and Robert J. Nordstrom, PhD, presented the lecture: "Imaging Biomarkers and the Quantitative Imaging Network (QIN)." Dr. Knopp is Professor and Vice Chair of Research in the Department of Radiology and the Novartis Pharmaceuticals Corporation Chair of Imaging Research at The Ohio State University Wexner Medical Center; he is also Director of the Wright Center of Innovation in Biomedical Imaging in the Division of Imaging Science. Dr. Knopp has a long track record of developing and validating new imaging methodologies with a special interest in MRI, PET and safety. Dr. Nordstrom is Chief of the Image Guided Intervention Branch of the Cancer Imaging Program at the National Cancer Institute, and serves as the NCI Director of the Quantitative Imaging Network. He guides several NCI program directors in the conduct of the network and provides regular inputs to the individual research teams on a regular basis. Dr. Nordstrom has technical expertise in the design and development of devices to aid measurements of suspicious and precancerous lesions.

Former Alliance Respiratory Committee Chair Everett E. Vokes, MD, presented a lecture on "Lung Cancer Research in the CALGB and Alliance: A Long-Term Perspective." Dr. Vokes is the John E. Ultmann Professor of Medicine and Radiation Oncology, Physician-in-Chief and Chair in the Department of Medicine at the University of Chicago Medical Center. His work has shown that intense treatment combining radiation and chemotherapy can bring locally advanced head and neck cancer under control and improve survival. Dr. Vokes' research in lung cancer is directed at identifying new active therapeutic agents, as well as the interaction of chemotherapy and radiation therapy. Widely published, he has authored or co-authored more than 450 papers and 80 book chapters.

Gary K. Schwartz, MD, presented a lecture on "The Role of the ETRT in the Development of New Drugs for Rare Cancers" that wrapped up the informative session. Dr. Schwartz is Division Chief of Hematology and Oncology and Associate Director of the Herbert Irving Comprehensive Cancer Center at New York-Presbyterian Columbia University Medical Center. He is also Co-Chair of the Alliance Experimental Therapeutics and Rare Tumor Committee (ETRT). Actively involved in translational and clinical research, Dr. Schwartz focuses on the identification of new targeted agents for cancer therapy, especially in the treatment of sarcoma and melanoma. While those agents are not disease specific, they hold promise in the treatment of all solid-tumor malignancies. His laboratory studies allow for a bridge between the laboratory and the clinic, and many of these drugs that originated in the lab are now being evaluated in clinical trials.

**********
The Clinical Research Professionals (CRP) Committee presented a range of learning opportunities for CRPs and other research professionals at the meeting. Information and education sessions, along with breakout sessions, presented important and helpful information about Alliance trials, as well as Alliance, NCI and other federal agency processes. Six breakout sessions, which were repeated at least once, allowed all interested meeting attendees to participate. These information and education sessions included the following topics:
- Registration and Credential Repository (RCR) Demonstration
- It's All About That RAVE!
- CIRB Short Forms and Website Updates
- Delegation of Tasks Log (DTL) Demonstration
- AFT Monitoring vs Auditing
- CTSU Reports

The Alliance Audit Workshop was ideal for Alliance institutions anticipating an audit in the next 18 months. Physicians, nurses, CRPs and pharmacists were invited to learn more about preparation timelines, tagging medical records, pharmacy audits, physician/principal investigator perspectives and how to respond to audit reports.
The CRP Surgery Education Session provided CRPs, including data managers and nurses, information and a Q&A session on current Alliance surgery studies from Alliance principal investigators. Presentations included Alliance A011104 (MRI study), Alliance A221208 (radionecrosis study) and Alliance A221502 (pulmonary rehabilitation study). In addition, attendees learned more about the Alliance Biospecimen Management System (BioMS) and specimen shipping.
The Onc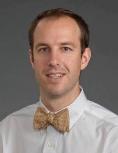 ology Nursing Education Session featured Michael M. Goodman, MD (Wake Forest University Health Sciences) speaking on germline genetic testing in cancer patients, specifically their role in trials and ethical considerations, and Sherri G. Homan, PhD, RN, FNP (Missouri Department of Health & Senior Services) on reducing the risk of a second primary cancer after breast cancer.
The CRP and Oncology Nursing Open Forum offered insights and updates from Alliance leaders and an opportunity to discuss ongoing site challenges and potential solutions. Attendees learned about recent committee initiatives that provided new resources for nurses and CRPs, along with ways to improve resource accessibility.
Attendees were eligible to receive continuing education credits from the Society of Clinical Research Associates (SoCRA), Ohio Nurses Association (ONA), and Association of Clinical Research Professionals. A total of 88.5 credit hours were offered by SOCRA, 13.75 contact hours from ONA and 14 hours from ACRP.
Meeting presentations are available on the Alliance website and can be downloaded here.

**********
The Alliance Foundation Trials (AFT) held nearly 20 sessions to provide information on its trials, systems and site management. Those sessions included information on the following trials: AFT 05, AFT 07, AFT 08, AFT 09, AFT 16, AFT 17, AFT 19, AFT 23, AFT 25, AFT 27, AFT 28, AFT 31, AFT 32, AFT, 39, AFT 42,1, AFT 42. Visit the AFT website for more information about AFT trials.

**********
The Alliance Poster Session showcased more than 35 Alliance and AFT trials that are actively accruing patients. The session illustrated to all attendees the exciting work underway by Alliance researchers. These scientific poster presentations were an integral part of the meeting experience.

**********
Alliance on Social Media. Take a look at the Alliance Fall Meeting through our social media lense, and enjoy the photos, comments and session highlights shared by meeting attendees using the hashtag - #AllianceFall17 on Twitter and on Facebook at https://www.facebook.com/AllianceForClinicalTrialsInOncology/

For other articles in the December issue of the Alliance E-News newsletter, see below.