E-Newsletter - April 2018
Alliance cancer control program highlights
recipients of inaugural junior faculty award
In 2015, the Alliance Cancer Control Program (CCP) launched the CCP Junior Faculty Award program - a special initiative funded by the Alliance NCORP Research Base grant and established to support junior faculty and post-doctoral fellows in the Alliance CCP. The awards facilitate ongoing training and assist junior investigators in establishing a competitive research profile early in their career. Each recipient must be within five years of their first faculty appointment and must work with a mentor throughout the award period, allocating protected time to engage in training activities and conduct a research project in the field of cancer prevention and control. Funds up to $200,000 in total costs are awarded for research activities, which are to be completed within one year of receiving the award.
The first recipients to receive awards from the program included four junior faculty members from various CCP committees. The funding was granted in March 2015 to the researchers and their notable research projects are highlighted below.
Supported by the Alliance Health Outcomes Committee under the mentorship of Deborah Schrag, MD, Andrea Enzinger, MD, launched a project entitled "Patient-centered Videos to Enhance Informed Consent for Palliative Chemotherapy." Dr. Enzinger's study adapted and expanded informed consent videos and booklets to support patient-centered decision making about palliative chemotherapy for both advanced colorectal cancer and pancreatic cancer. She found that the informed consent intervention materials developed for her study were well-received by both oncologists and patients, with most participants noting that the materials were useful in encouraging informed decisions related to palliative chemotherapy (Patient Educ Couns 2017; 100: 1527-1536. PMCID: PMC5492511). Dr. Enzinger now plans to develop an Alliance protocol for a multi-site randomized controlled trial that may eventually transform the informed consent process nationally.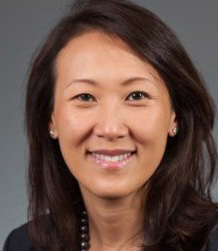 Haejin In, MD, designed a project entitled "Development of a Gastric Cancer Brief Screener to Identify Persons for Screening Endoscopy Referral" supported by the Alliance Health Disparities Committee and Alliance Prevention Committee under the mentorship of Bruce Rapkin, PhD. Dr. In developed and piloted a questionnaire to identify those patients at greatest risk for gastric cancer to facilitate screening endoscopy referral. After multiple iterations of the survey and extensive pilot testing, she finalized a five-item questionnaire that identifies patients at eight to 10 times higher risk for gastric cancer, with patients with gastric cancer more likely to be older and foreign born with a lower education level and higher consumption of cultural foods in their late teens. Dr. In has submitted a manuscript for this study. Both she and Dr. Rapkin have submitted a grant application to build on this work and, if funded, will develop this project into an Alliance protocol.
Devon Noonan, PhD, pursued a project entitled "Addressing Tobacco Use Disparities in Rural Older Adults through an Innovative Mobile Phone Intervention: Testing the Feasibility of the Texto4gotobacco Intervention" under the mentorship of Kathryn Pollak, PhD, and supported by the Alliance Prevention Committee, Alliance Health Disparities Committee, and Alliance Cancer in the Older Adult Committee. Dr. Noonan tested the feasibility, acceptability and preliminary 30-day efficacy of an intervention to decrease cigarette use in a rural, older adult population. She found that the group that received the scheduled gradual reduction program delivered by text message had higher smoking cessation compared to the control group, suggesting that the program is both feasible and acceptable for use with rural, older adult smokers (Health Educ Res 2018; epub ahead of print; PMID: 29309599). Discussions are ongoing about developing an Alliance protocol in the future.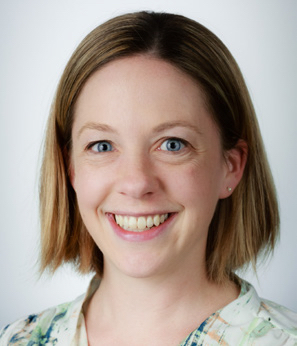 Under the mentorship of James Marshall, PhD with support from the Alliance Prevention Committee, Erica Peters, PhD, launched a project entitled "Data Harmonization and Preliminary Analysis for a Pooling Project of Seven Completed Alliance Trials." The study's goal was to merge data from completed clinical trials to explore the importance of cigarette smoking as a prognostic factor in lung cancer survival. Due to lack of available and usable data however, this analysis could not be completed as designed. Dr. Peters published the results of her modified study (Cancer 2016; 122: 3260-3262, PMCID: PMC5338464), and it exposed challenges inherent in data pooling across clinical trials.
For additional information about these and other CCP Junior Faculty Awards, visit the Alliance website.
For other articles in this issue of the Alliance E-News newsletter, see below.