In Memoriam: karen durham, Alliance patient advocate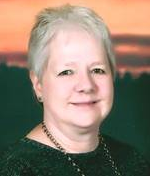 Karen Durham, a research advocate and patient advocate, died March 26. She was 66. Mrs. Durham served as a Patient Advocate for the Alliance Health Outcomes Committee and Alliance Community Oncology Committee since 2016. A highly-respected advocate for breast cancer patients and research, Mrs. Durham was selected as a Susan G. Komen Scholar and Advocates in Science Steering Committee member and served locally on the Tyler (Texas) Affiliate Board of Directors and as the Affiliate Grants Chair. She participated in research peer review at Komen and the Department of Defense Congressionally Directed Medical Research Programs. She was also an appointed member of the ASCO CancerLinQ Patient Advisory Committee and the Metastatic Breast Cancer Alliance Information Task Force. Mrs. Durham was originally diagnosed with an aggressive stage II invasive breast cancer at the age of 38. Her interest in metastatic breast cancer and clinical trials heightened when she was diagnosed with stage IV metastatic disease in 2009. She enrolled in a clinical trial and was an exceptional responder for six years. She was retired from the Federal Aviation Administration as a Nav-Com Tower Chief at the Dallas-Fort Worth International Airport.
For other articles in this issue of the Alliance E-News newsletter, see below.