E-Newsletter - Februrary 2017
Call for Nominations | Alliance Respiratory Committee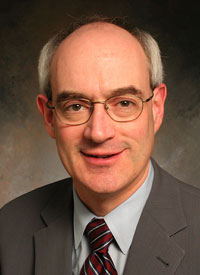 Everett Vokes, MD, of the University of Chicago, will be stepping aside after a spectacular tenure as Chair of the Alliance Respiratory Committee. The Alliance for Clinical Trials in Oncology is very grateful for his outstanding leadership, which has produced a multidisciplinary respiratory committee that is innovative, collegial and highly supportive of junior investigators. The Alliance is also very proud of the many practice-defining results that his tenure has produced.

Jeffrey Crawford, MD, of the Duke Cancer Institute, will chair the search committee for his successor. Please send nominations (preferably with a CV) to Heather Choukri (hchoukri@partners.org). Initial committee discussions will be held in late February, with the goal of introducing a new committee chair at the 2017 Alliance Spring Group Meeting in May.
For other articles in the February issue of the Alliance E-News newsletter, see below.