E-Newsletter - July 2022
New Alliance Initiative


ALLIANCE TO LAUNCH INNOVATIVE PORTAL TO ENGAGE TRIAL PARTICIPANTS
The Alli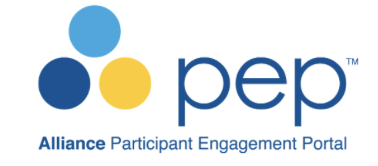 ance Participant Engagement Portal (PEP) is another innovative effort launching soon under the ICAREdata® project within the Alliance Data Innovation Lab. The goal of PEP is to facilitate clinical trial participant engagement and partnership in Alliance clinical trials. Essentially, PEP is a patient-facing site that will provide information and resources to patient volunteers enrolled in Alliance clinical trials. Patient volunteers will learn more about the purpose and process of their clinical trial; results and updates after the trial is over; future clinical trials that may interest them; and resources that may be helpful through their cancer treatment.
PEP has been created to thank patients for being part of cancer research -- to thank them for helping to fight cancer and letting them know that sharing their cancer experience can be a huge help to others.
PEP is being led by Suzanne George, MD, Alliance Group Vice Chair, with support from Nancy Campbell, MSM, RN, Clinical Research Nurse Manager, ICAREdata®, and the Alliance Patient Advocate Committee. The Alliance gratefully acknowledges the MITRE Corporation and Genentech for their work and support in creating PEP.
For other articles in this issue of the Alliance E-news Newsletter, see below: