E-Newsletter - December 2018
TREATMENT-RELATED FINANCIAL DIFFICULTIES: PATIENT AND PRACTICE PERSEPCTIVE
"CML [chronic myeloid leukemia] has been financially devastating. The cost is astronomical. At first, I thought the disease medical management and acceptance was the hardest part. That was the easy part, believe it or not. It was the financial cost that drained me to the point that I cannot do anything else in life, let alone find money for gas to get to my doctor appointments. The medication saved me from death but it killed me financially.
-- Patient, Leukemia & Lymphoma Society (LLS) online community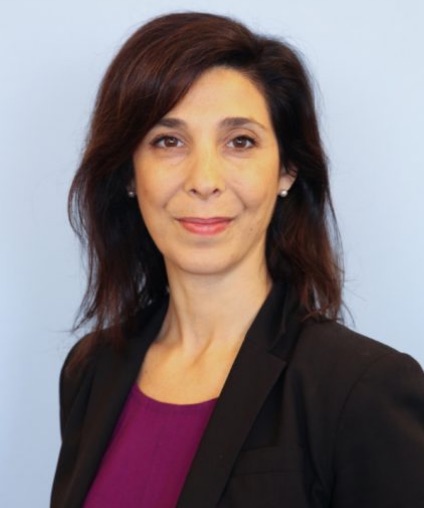 By Rena M. Conti*, PhD and Gabriela Gracia, PhD
Principal Investigator* and Research Manager
Questrom School of Business, Boston University

Financial difficulties related to treatment can carry significant emotional, psychological and psychosocial effects for patients. While new treatments are improving survival rates and patients' overall quality of life, these advancements are offset by rising health care costs (ASCO, 2018; Ubel 2013). Financial difficulties encompass medical and non-medical expenses and can lead to skipping medication or foregoing treatment, borrowing money, going into debt and cutting back on living expenses. Patient reports of treatment-related financial difficulty have been documented, however, less is known about the broader context in which they are experienced. According to Yabroff et al. (2016), the broader context includes patients' disease characteristics and treatment course, socioeconomic characteristics (e.g., their household income, assets and other financial obligations, insurance coverage and out of pocket costs, etc.) and their care systems (e.g., easy access to specialist physicians expert in managing their cancer type, transportation assistance, etc.).
Our study, "Assessing Financial Difficulty in Patients with Blood Cancer" (Alliance A231602CD), seeks to better understand the range of financial difficulties experienced by patients with multiple myeloma (MM) or chronic lymphocytic leukemia (CLL) who are currently undergoing or have foregone treatment at the National Cancer Institute Community Oncology Research Program (NCORP) Minority/Underserved Community Sites. We will examine associations among patient-reported financial difficulty and patient disease and socioeconomic characteristics. We will also examine associations among patient-reported financial difficulty and care system resources.
What are the goals of the study?
We are interested in patient experiences of financial difficulty associated with cancer care.
This includes:
Experiences of financial difficulties.

Experiences applying for and receiving financial aid to alleviate financial difficulties.

Practice awareness of patients' financial difficulties and assistance to alleviate difficulties.
What is the potential impact of this study?
This is one of the first studies to open within a cooperative group setting to examine patients' experience of financial difficulties.
As a result of this study, we expect to:
Document the extent of financial difficulties experienced by MM and CLL patients treated in the community setting.

Describe variation in patient experience of financial difficulties by disease, socioeconomic and provider characteristics.

Describe variation in provider orientation towards recognizing and alleviating patient financial difficulties and identify best practices.

Identify scalable interventions that address financial navigation, psychosocial and transportation needs of patients undergoing cancer treatment.
Who is eligible to participate in the study?
In order to participate, practices must:
Be part of an NCORP Minority/Underserved Community Site.

Have a CTEP ID.

Have access to patients' medical records.

Recruit and consent patients.
In order to participate, patients must:
Have a current MM or CLL diagnosis.

Be prescribed drug-based anti-cancer therapy (oral or by infusion) within the prior 12 months (this includes patients who elected to forego treatment).

Not be currently enrolled in a clinical trial where a drug is supplied by the study or other sponsor.

Be 18 years or older.

Be able to read and comprehend English or Spanish.
What is involved in the study?
Practices are responsible for:
Conducting a medical record abstraction to identify eligible patients and provide current report of cancer diagnosis, recommended treatment, treatment history and comorbidities.

Recruiting and consenting eligible patients.

Completing a limited, one-time survey addressing practice characteristics and supportive services offered to patients.
Patients are responsible for completing a one-time telephone survey addressing:
Difficulties paying medical and non-medical expenses.

Financial worries.

Other engagement in activities to reduce difficulties (e.g., pill-splitting, foregoing treatment).

Seeking and obtaining financial and non-financial support.

Socioeconomic demographics.
When will the study open?
We expect the study to open in early 2019. We will be hosting a series of introductory webinars before the start of the project.
Who can you contact with any questions?
If you have any questions about the study or if you are interested in participating, please contact Gabriela Gracia at 312-838-1761 or Rena Conti at 617-353-1156.
Acknowledgments:
The study has been funded by The Leukemia & Lymphoma Society and the National Cancer Institute.
References
American Society of Clinical Oncology. Advances in Cancer Care Treatment. https://www.asco.org/research-progress/reports-studies/clinical-cancer-advances-2018/advances-cancer-treatment
Ubel P et al. Full Disclosure – Out-of-Pocket-Costs as Side Effects; N Engl J Med 2013; 369:1484- 1486. http://www.nejm.org/doi/full/10.1056/NEJMp1306826
Yabroff R et al. Financial Hardship Associated With Cancer in the United States: Findings From a Population-Based Sample of Adult Cancer Survivors; J Clin Oncol 2016; 34:3, 259-267.
For other articles in this issue of the Alliance E-News newsletter, see below.