E-Newsletter - May 2022
Spotlight on Alliance Data and Safety Monitoring Board

Alliance DSMB: Who Are We and What Do We Do?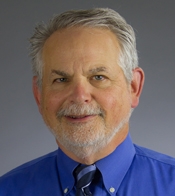 Jeffrey J. Kirshner, MD, FACP, FASCO
Director of Research
Hematology-Oncology Associates of CNY
Chair, Aliiance Data and Safety Monitoring Board

In order to ensure patient safety, all randomized phase II and phase III (and other selected phase II) trials sponsored by the National Cancer Institute (NCI) require monitoring by a Data and Safety Monitoring Board (DSMB). The Alliance DSMB voting members are appointed for a fixed term by our Group Chair. Proposed DSMB members must be reviewed and approved by the NCI. The Chair of the DSMB is selected from among the voting members. Members of the DSMB include physicians, statisticians, other scientists, and lay representatives selected based on their experience, reputation for objectivity, absence of conflicts of interest and knowledge of clinical trial methodology. The current voting members include Randolph Marks, MD (Mayo Clinic) and Christopher Goulet, MD (Billings Clinic) from Alliance, and Michael Carducci, MD (ECOG), Dr. Paul Barr, MD (SWOG), Dr. Thomas Julian (NRG), Farhad Ravandi-Kashani, MD (MD Anderson), and Motomi Mori, PhD (St. Jude's) from other NCTN groups/cancer centers. Jane Perlmutter, PhD, serves as the voting patient advocate representative on the DSMB. Non-voting NCI members include Ed Korn, PhD, Richard Little, MD, and Diane St. Germain, MS. Sumithra Mandrekar, PhD, Alliance Group Statistician, is a non-voting member of the Alliance DSMB.
Responsibilities of the Alliance DSMB include familiarization with research protocols and plans for data and safety monitoring. The Alliance DSMB is required to review reports of related studies and external evidence to determine whether the monitored Alliance study needs to be changed or terminated. The DSMB reviews protocol-specified interim and final analyses of outcome data and cumulative toxicity data summaries to determine whether the study should continue as originally designed, should be modified, or in some cases, be terminated based on these data. The DSMB also reviews trial performance information, including accrual. The DSMB determines whether and to whom outcome results should be released prior to the public reporting of study results. The DSMB sometimes requests additional information from the study team to make informed decisions.
The Alliance DSMB meets in person or virtually by Zoom twice a year at Group meetings, and a conference call is scheduled in between meetings. When necessary, additional conference calls are scheduled, as well. The Alliance DSMB is currently monitoring more than 40 Alliance studies.
As Chair, I would like to thank all the DSMB members who volunteer their time and expertise. Special thanks go out to our Group Statistician, Sumithra Mandrekar, and the Alliance Stastics and Data Management Center staff who prepare detailed study reports in a timely fashion to facilitate the DSMB review.
For other articles in this issue of the Alliance E-news Newsletter, see below: