E-Newsletter - June 2018

WHAT'S NEW IN ALLIANCE CANCER CARE DELIVERY RESEARCH
Cancer care delivery research (CCDR) has emerged as a new field and "focuses on how organizational structures and processes, care delivery models, financing and reimbursement, health technologies, and health care provider and patient knowledge, attitudes, and behaviors influence cancer care quality, cost, and access and ultimately the health outcomes and well-being of patients and survivors" (Kent 2015). CCDR is one key area of focus for community-based cancer research within the National Cancer Institute's Community Oncology Research Program (NCORP).
The Alliance Cancer Care Delivery Research Committee (which is part of the Alliance/American College of Surgeons Clinical Research Program) has a clear mission: to improve cancer care outcomes through high-quality health services research that leverages the multidisciplinary collaboration and research infrastructure of the Alliance, NCORP and other partners to generate new knowledge and facilitate the implementation and dissemination of this new knowledge throughout the oncology community.
Major research priority areas for this committee include patient/caregiver/provider communication, clinical care coordination, impact of financial burden of care, health care systems, quality of care, and implementation of patient reported outcomes in routine cancer care delivery. The committee has developed studies in patient centered outcomes and clinical comparative effectiveness research, communication and shared decision making for cancer, care coordination and preparation of patients for major cancer surgery, the financial burden of cancer care among patients with blood cancers, and electronic patient reporting of symptoms during cancer treatment. It continues to develop studies to be conducted both within the NCI NCORP CCDR program and also through the Alliance for Clinical Trials in Oncology Foundation and the Commission on Cancer.
The CCDR Committee works in close collaboration with other Alliance committees with a special partnership with the Alliance Health Outcomes Committee (HOC). Investigators are encouraged to work closely with both the CCDR and HOC committees to help develop the most relevant and robust studies.
Active NCORP Studies
A191402CD: Testing decision aids to improve prostate cancer decisions for minority men
PI: Jon Tilburt, MD, MPH
NCORP Protocols in Development
A231601CD: Improving surgical care and outcomes in older cancer patients through implementation of an efficient pre-surgical toolkit (OPTI-Surg)
PIs: George Chang, MD, MS; Emily Finlayson, MD, MS
A231602CD: Assessing financial toxicity in patients with blood cancers
PI: Rena Conti, PhD
A231701CD: Increasing socioeconomically disadvantaged patients' engagement in breast cancer surgery decision making through a shared decision making intervention
PI: Heather Neuman, MD
AFT CCDR Protocols
AFT 25: Comparison of operative to monitoring and endocrine therapy for low risk DCIS: The COMET trial
PI: Shelley Hwang, MD, MPH
AFT 28: CANVAS randomized trial comparing direct oral anticoagulants to low molecular weigh heparin +/- warfarin for VTE in cancer
PI: Deborah Schrag, MD, MPH
AFT 39: Electronic patient reporting of symptoms during outpatient cancer treatment: A U.S. national randomized controlled trial (PRO-TECT)
PI: Ethan Basch, MD, MSc
Committee Leaders
Co-Chai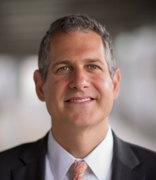 r, Ethan M. Basch, MD, MSc
UNC Lineberger Comprehensive Cancer Center
E-mail: ebasch@med.unc.edu

Dr. Basch is Director of the Cancer Outcomes Research Program and a Professor of Medicine and Public Health at UNC-Chapel Hill. His clinical expertise is prostate cancer, and his research expertise includes patient-reported outcomes, drug regulatory policy, and comparative effectiveness research. He is a member of the Board of Scientific Advisors of the NCI, a federally appointed member of the Methodology Committee of the PCORI, and an Associate Editor of JAMA. He was previously Co-Chair of the Alliance Health Outcomes Committee, through which he conducted multiple trials of patient-reported outcomes, and led development the patient version of the CTCAE for the NCI with colleagues.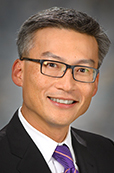 Co-Chair, George J. Chang, MD
University of Texas MD Anderson Cancer Center
E-mail: gchang@mdanderson.org

Dr. Chang is Deputy Department Chair and a Professor in the Department of Surgical Oncology in the Division of Surgery, Chief in the Section of Colon and Rectal Surgery, Director of the Advanced and Minimally Invasive Colon and Rectal Surgical Oncology Fellowship Program and Professor in the Department of Health Services Research at the University of Texas MD Anderson Cancer Center. He is internationally recognized for his expertise in multidisciplinary treatment of colon and rectal cancer including for minimally invasive surgery and surgical management of complex and locally advanced cancers. He also has scientific expertise in comparative effectiveness research and clinical trials in cancer therapy and care delivery and has led practice-changing work for the multidisciplinary care of colon and rectal cancer. He is a member of the Gastrointestinal Steering Committee of the NCI National Clinical Trials Network and serves the editorial boards of several scientific journals.
Vice-Chair, Stephen B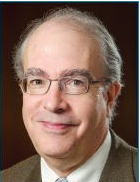 . Edge, MD
Roswell Park Cancer Institute

Dr. Edge is Vice President, Healthcare Outcomes and Policy, a Professor of Oncology in the Departments of Surgical Oncology and Cancer Prevention and Control at Roswell Park Comprehensive Cancer Center. He also serves as a Professor of Surgery at the University at Buffalo. He is active in breast cancer research, in techniques of surgery and sentinel lymph node biopsy. In addition, he is versed in efforts to define and improve the quality of cancer care for breast and other types of cancer. Dr. Edge's work involves research with large cancer registry programs and linking those registries to other sources of cancer treatment information.

Vice-Chair, Heather B. Neuman, MD
University of Wisconsin-Madison
Dr. Neuman is an Associate Professor in the Department of Surgery in the Divisions of Surgical Oncology and General Surgery at the University of Wisconsin-Madison. She specializes in surgical oncology with a focus on breast, melanoma and sarcoma and her research focuses on patient-oriented clinical outcomes including patient decision-making, quality of life and survivorship.
For other articles in this issue of the Alliance E-News newsletter, see below.