E-Newsletter - October 2020
Spotlight on Alliance Trials

Alliance Trial Seeks Effective Peripheral Neuropathy Therapy for Patients with Colorectal Cancer
Alliance A221805: Duloxetine to prevent oxaliplatin-induced chemotherapy-induced peripheral neuropathy: A randomized, double-blind, placebo-controlled phase II to phase III study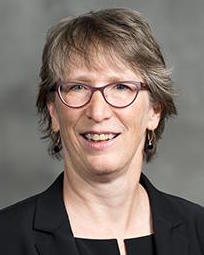 Ellen M. Lavoie Smith, PhD, RN, FAAN, of the University of Michigan, is leading Alliance A221805, a trial that studies the best dose of duloxetine and how well it works in preventing pain, tingling, and numbness (peripheral neuropathy) caused by treatment with oxaliplatin in patients with stage II-III colorectal cancer. Duloxetine increases the amount of certain chemicals in the brain that helps relieve depression and pain. Giving duloxetine in patients undergoing treatment with oxaliplatin for colorectal cancer may help prevent peripheral neuropathy.
The lack of oxaliplatin-induced peripheral neuropathy (OIPN) treatments poses a significant problem for patients. Numbness and tingling in the hands and feet occur in approximately 70 percent of patients receiving oxaliplatin, and these symptoms can last for years. About 30 percent of patients develop chronic OIPN-associated pain. OIPN causes impaired function, falls, depression, impaired sleep, and poor quality of life. Further, about 85 percent of patients who develop OIPN will require oxaliplatin dosage reductions as the only known approach to control the symptoms. However, these dose reductions could diminish the effectiveness of the chemotherapy to treat the underlying cancer.
Alliance A221805 is a two-part trial with phase II and phase III. The purpose of the phase II trial is to determine which of two dosages of duloxetine appears most promising in preventing OIPN symptoms of numbness, tingling, and pain in the hands and feet when compared to placebo. If a promising dose is identified in the phase II trial, a phase III trial will follow. The phase III trial will test whether the most promising dose of duloxetine is more effective than placebo at preventing OIPN sensory symptoms and oxaliplatin-induced chronic neuropathic pain.
Participants in this trial will be patients with stage II-III colorectal cancer scheduled to receive oxaliplatin as a component of adjuvant FOLFOX or CAPOX in 12-week regimens. Participants will receive one of two different doses of duloxetine or placebo capsules every day beginning with the first dose of oxaliplatin chemotherapy and continuing until one month after the last dose of oxaliplatin. Neither providers nor participants will know which dose of duloxetine or placebo is taken. Some concomitant medications are prohibited due to potential interactions with duloxetine. Participants will complete several questionnaires during the weeks receiving chemotherapy and at 1, 3, 6, 12, and 18 months after chemotherapy is completed. Participants will be encouraged to complete the questionnaires in an electronic format, which requires a smartphone or tablet with internet access. Paper booklets will be available for patients who cannot submit their data electronically.
For complete information on the trial design, treatment plan and patient eligibility, refer to the study protocol, which can be found on the Alliance website or the CTSU website.

Study Chair: Ellen M. Lavoie Smith, PhD, RN, FAAN, University of Michigan | Email: ellen@med.umich.edu
Activated: 5/01/2020 | Status: Now recruiting participants
CT.gov Link: http:/bit.ly/AllianceA221805
For other articles in this issue of Alliance E-News, see below.