In Memoriam: Hank Porterfield, Alliance patient advocate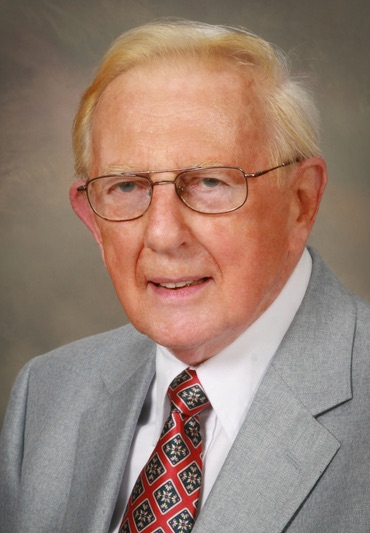 Hank Porterfield, a research advocate and patient advocate, died July 4. He was 95. Mr. Porterfield served as a Patient Advocate for the Alliance/CALGB Genitourinary (GU) Committee and Alliance/CALGB Prevention Committee for more than 15 years. He retired in November 2017 from the Alliance.
Mr. Porterfield was also a founding member and Chair of Us TOO International, an advocacy group focusing on prostate cancer research, as well as of the Alliance for Prostate Cancer Prevention (APCaP). A pioneer in the patient advocacy world, he worked tirelessly in efforts to integrate the synergy of patient advocates into the National Cancer Institute, U.S. Department of Defense, National Institutes of Health, and other regional and national programs concern with men's health, especially in the area of prostate cancer awareness.
"He helped us through so many years as our Patient Advocate that I cannot think of either CALGB or Alliance without thinking of him," said Michael J. Morris, MD, Chair of the Alliance Genitourinary (GU) Committee and a medical oncologist in Genitourinary Oncology Service at Memorial Sloan Kettering Cancer Center. "He really was the consummate advocate for prostate cancer patients and all of those with GU malignancies, was a wonderful human being, and will be very much missed."
Fellow Alliance advocate James E Williams, Jr., USA COL (Ret), Chairman of the Pennsylvania Prostate Cancer Coalition (PPCC), also shared that "Hank's passing creates a leadership vacancy in the fight against cancer that will be difficult to fill."