E-Newsletter - May 2016
In memoriam:
Egbert C. (BERT) Brown and kathleen W. rao, PhD, facwg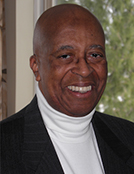 Egbert C. (Bert) Brown, a member of the Alliance Patient Advocate Committee, died April 8. He was 78. He was also a member of the Board of Directors of the Central Ohio Men Against Prostate Cancer; Peer Reviewer for the U.S. Army Medical Research and Materiel Command Prostate Cancer Research Program; and Affiliate Member of the American Association for Cancer Research.
Mr. Brown was a graduate of the University of Toledo with a Bachelor of Business Administration degree. After graduation and three years in the U.S. Army, he worked for 31 years for Ohio Bell, AT&T, and Lucent. He spent the last two years of his corporate career as a global operations manager for Philips Consumer Communications, headquartered in The Netherlands. Upon his retirement in July, 1999, he started his own management consulting company, Egbert C. Brown and Associates, Inc., and returned to Ohio in 2002. After full retirement, Mr. Brown spent most of his time as a patient advocate.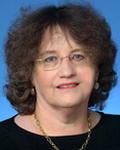 Kathleen W. Rao, PhD, FACWG, Professor of Pediatrics, Professor of Pathology and Laboratory Medicine, and Research Professor of Genetics in the University of North Carolina School of Medicine; and Director of the Clinical Cytogenetics Laboratory in University of North Carolina Hospitals, died March 24. She was also a member of the Alliance Karyotype Review Committee.
Dr. Rao graduated from the College of William and Mary in Williamsburg, VA and received her PhD in Genetics from the University of North Carolina at Chapel Hill. Her first faculty position was at East Carolina University where she directed the Cytogenetics Laboratory from 1980-1984. She returned to UNC-CH in 1984 where she remained on the faculty until the time of her death. During this time, she rose through the ranks to become a tenured professor and an influential leader, contributing in multiple ways to a number of professional organizations including the North Carolina Medical Genetics Association, the Southeastern Regional Genetics Group, the American Cytogenetics Conference (ACC), the American College of Medical Genetics & Genomics, the College of American Pathologists, the Cancer Cytogenomics Consortium, the ISCN Committee, the Children's Oncology Group, and the Alliance. In recognition of her many contributions in the education arena, the Kathleen Rao Educational Scholarship was established several years ago to fund projects that focus on education improvements. Most recently, Dr. Rao was selected to receive the 2016 Distinguished Cytogeneticist Award, one of the highest honors within her field, and will be celebrated at a banquet during the June ACC meeting.
For other articles in the May issue of the Alliance E-News newsletter, see below.