E-Newsletter - December 2016
ALLIANCE LEADERS ELECTED TO ASCO POSTS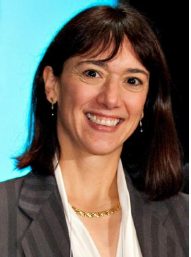 Alliance Group Chair Monica M. Bertagnolli, MD, has been elected to serve as the President of the American Society of Clinical Oncology (ASCO) for the term beginning in June 2018. She will take office as President-Elect during the ASCO Annual Meeting in Chicago in June 2017. Dr. Bertagnolli is Chief of the Division of Surgical Oncology at Dana-Farber/Brigham and Women's Cancer Center, a Professor of Surgery at Harvard Medical School, and an Associate Surgeon at Brigham and Women's Hospital and Dana-Farber Cancer Institute. Dr. Bertagnolli has served as Alliance Group Chair since 2011 successfully overseeing the merger of three legacy groups. She also has served as Group Chair (2010-2011) and Vice Group Chair (2007-2010) of the Cancer and
Leukemia Group B, and in many capacities, including as Vice Chair of the GI Committee where she led several protocols designed to improve treatment of gastrointestinal malignancies through tumor-specific response markers.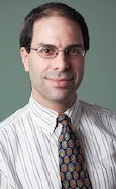 Eric J. Small, MD, FASCO, has been elected to a Medical Oncologist seat on the ASCO Board of Directors, and will serve a four-year term starting in June 2017. Dr. Small is the Deputy Director of the UCSF Helen Diller Family Comprehensive Cancer Center, Chief of the Division of Hematology and Oncology in the Department of Medicine at the University of California, San Francisco, and Professor in Residence in the Department of Medicine and Department of Urology. At the Alliance, Dr. Small has served as Chair of the GU Committee (2011-2014) and previously within the CALGB undertook leadership of the Prostate Committee where he added expertise in other GU tumors, expanding the clinical trial portfolio and transforming the committee into the GU Committee as we know it today.