Alliance E-News
European Society of Medical Oncology (ESMO) Congress 2022

Alliance Foundation Trials Study Finds Combination Hormonal Therapy Delivered in Finite Period Improves PSA Levels in Patients with Prostate Cancer
The Alliance Foundation Trials, LLC (AFT) presents data from PRESTO (AFT-19), the first trial to evaluate if intensifying the treatment beyond androgen deprivation therapy (ADT) by adding apalutamide with or without abiraterone acetate plus prednisone for a finite period will prolong disease progression in patients with high-risk biochemically relapsed prostate cancer. For men with rising prostate-specific antigen (or PSA), a common treatment approach is to use hormone therapy (also called ADT) to control the spread of cancer. Although ADT is initially effective in lowering PSA, men often relapse and eventually the cancer becomes resistant to ADT. The trial showed that combination hormonal therapy, delivered for a finite treatment interval of 12 months, more durably suppress PSA levels as compared to hormone injections alone, without affecting testosterone recovery following the completion of treatment.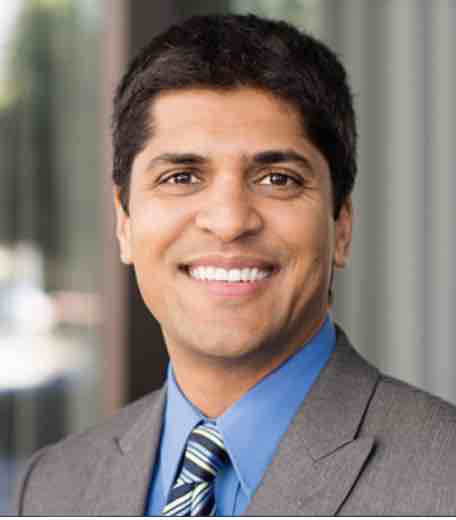 The trial's lead investigator Rahul Aggarwal, MD (UCSF Helen Diller Family Comprehensive Cancer Center), presents the late-breaking data (LBA63) from AFT-19 in a proffered paper presentation on Sunday, September 11, at the European Society of Medical Oncology (ESMO) Congress 2022 in Paris, France.
"Patients with a fast-rising PSA after prior surgery to treat their prostate cancer are at high risk for the development of distant metastasis," said Dr. Aggarwal pictured. "Hormone therapy to suppress testosterone levels is a common way to treat this condition, however treatment can be associated with side effects. We therefore often give hormone therapy for a fixed interval of time, and then stop as part of an intermittent treatment approach."
PRESTO is a randomized phase III trial that enrolled 504 patients with high-risk biochemically relapsed prostate cancer. The control arm was ADT alone with intensified treatment adding apalutamide or apalutamide and abiraterone acetate plus prednisone for up to 52 weeks. The primary endpoint of PSA progression-free survival for both apalutamide and apalutamide with abiraterone acetate plus prednisone showed significant improvement over ADT alone (median 24.9 months vs 20.3 months, hazard ratio = 0.52, one-sided p-value =0.00047 and median 26.0 months vs 20.0 months, hazard ratio = 0.48, one-sided p-value = 0.00008, respectively). Testosterone recovery was similar across the three treatment arms. Grade 2 or higher adverse effects were similar among arms except for higher hypertension in arm C with the addition of abiraterone acetate plus prednisone.
These results showed that more complete androgen receptor blockade with apalutamide or apalutamide and abiraterone acetate plus prednisone prolonged disease progression with a manageable side effect profile in these patients with high risk biochemically relapsed prostate cancer compared to ADT alone.
"Longer follow up is needed to assess the impact of treatment on the risk of developing distant metastasis," Dr. Aggarwal concluded.
PRESTO was a collaboration between Alliance Foundation Trials and Janssen Pharmaceuticals.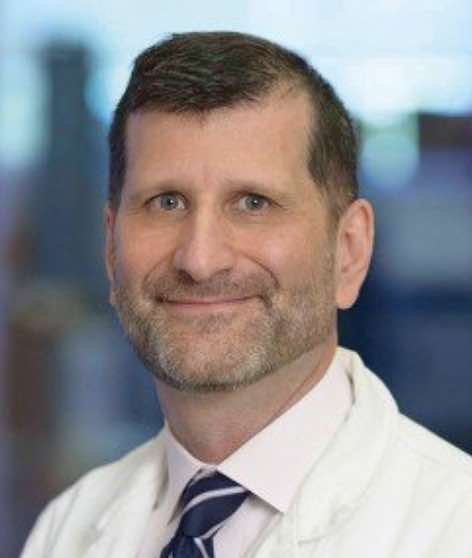 "This trial was a prime example of how industry and academia can partner to move the needle in prostate cancer care," said Alliance Genitourinary Committee Chair Michael J. Morris, MD, a medical oncologist and Prostate Cancer Section Head at Memorial Sloan Kettering Cancer Center, pictured. "The trial was jointly designed and executed, and would not have been possible without the expertise and resources of both stakeholders."
ClinicalTrials.gov identifier: NCT03009981
IND Sponsor: Alliance Foundation Trials, LLC
Funding Source: Janssen Scientific Affairs, LLC
About Alliance Foundation Trials, LLC
Alliance Foundation Trials, LLC is a research organization that develops and conducts cancer clinical trials, working closely with the Alliance for Clinical Trials in Oncology scientific investigators and institutional member network, research collaborators, and non-NCI funding sources. AFT seeks to fulfill the vision of the Alliance for Clinical Trials in Oncology to reduce the impact of cancer on people by uniting a broad community of scientists and clinicians from many disciplines committed to discovering, validating, and disseminating effective strategies for the prevention and treatment of cancer. Current AFT studies are funded by a number of pharmaceutical company collaborators and the Patient-Centered Outcomes Research Institute (PCORI).

To learn more about AFT studies, please visit www.AllianceFoundationTrials.org